Allows calls via the Internet;
DTM dialing from user's PC;
Speaker volume control;
Microphone volume control;
Contact Book;
History list of the most recent used phones;
Instant balance reporting;
Includes a timer for the seconds calling time;
Skinnable interface;
VM100 Graphical User Interface (GUI)
VM 100 SoftPhone comes with an intuitive Graphical User Interface (GUI) providing users with the flexibility they need to work in today's demanding environment.
If desired, system administrators could easily customize the GUI by building and deploying their own custom GUI interfaces (skins) as well as placing a custom logo and button labels.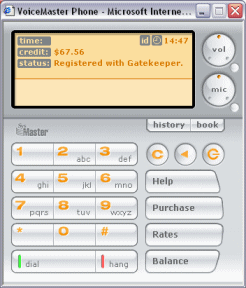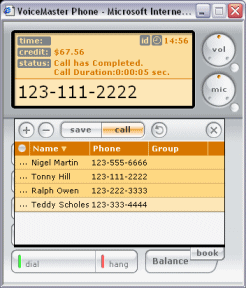 Minimum System Requirements
OS: Microsoft Windows (TM) 98, 98 SE, Me, 2000, XP;
CPU: Pentium 233;
RAM: 64MB;
Internet connection (at least 56Kbit/sec).